Ramka – a single page photo album.
Download ramka.php (7KB). (Right-click the link and select "Save Link As...")
Ramka is a simple PHP script that turns a directory full of images into a browsable photoalbum. It does not require anything but PHP. Just download the file, rename it to index.php and upload into the directory with photos you want to share. File names become link names, stripped from underscores and extensions.
By default, ramka serves photos from the same directory. You can change that by setting $image_dir value to a relative path to another directory.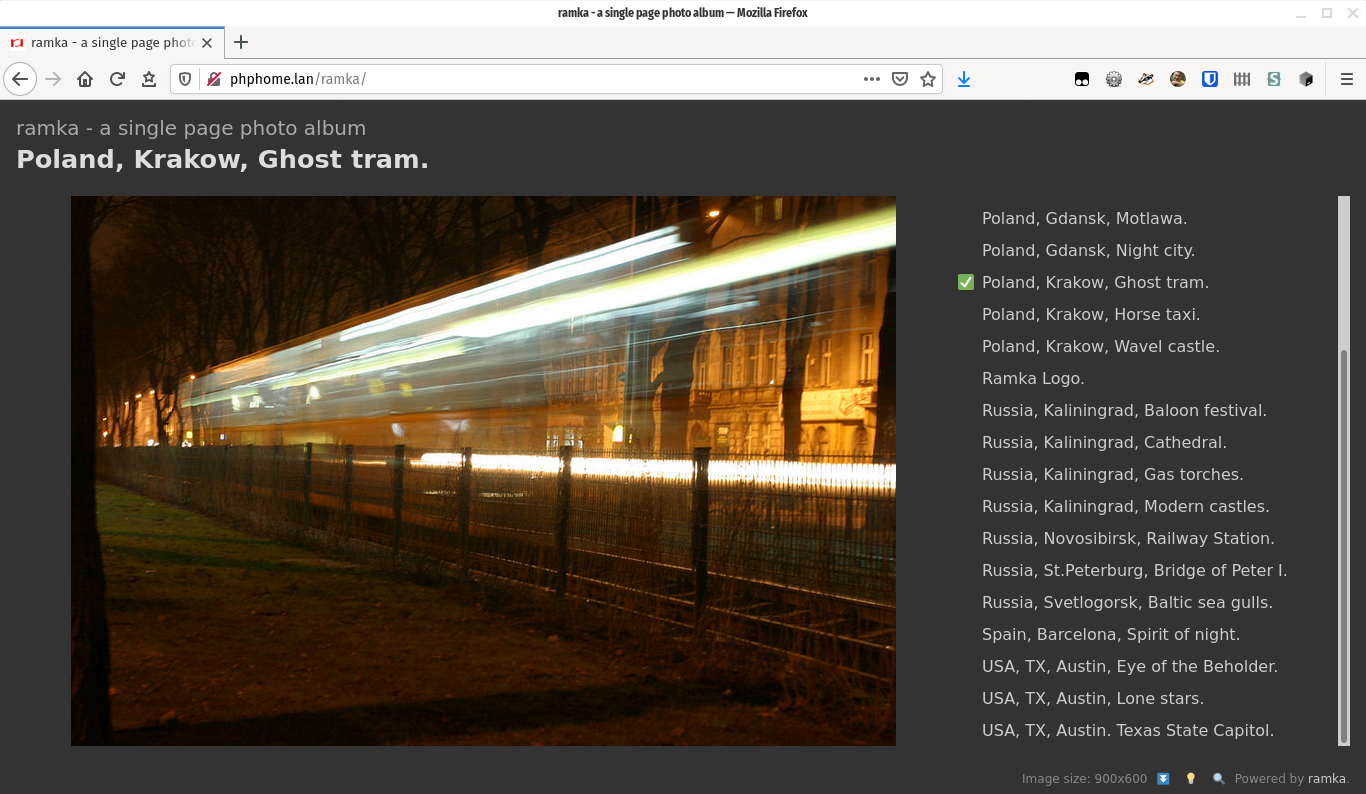 Ramka has two built-in themes, light and dark. They can be toggled by pressing on the lightbulb icon at the bottom of the screen.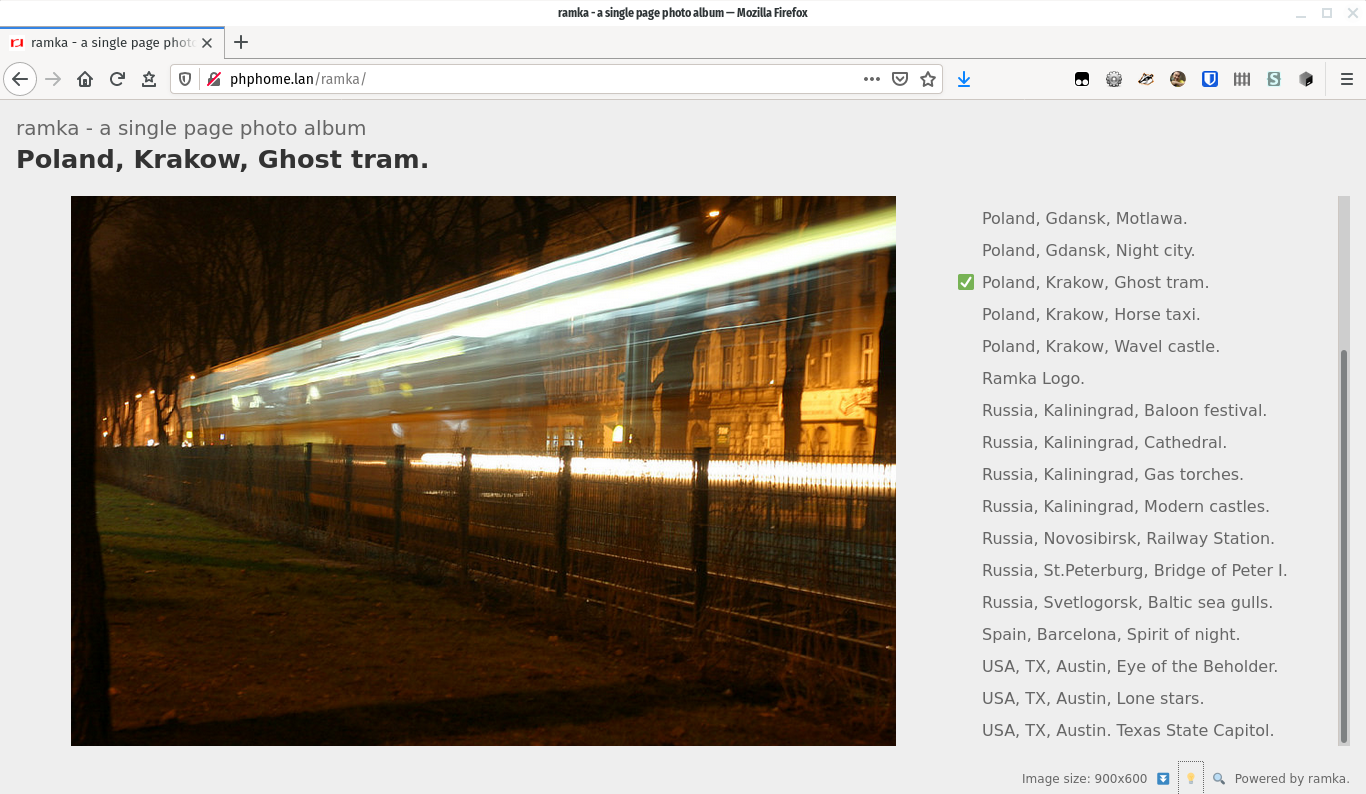 Ramka resizes images so that they fit into the viewing area. Full-size image preview mode can be toggled by clicking on the magnifying glass icon at the bottom of the screen. Original image size is displayed next to "Download" button, also at the bottom of the screen.
Ramka supports both portrait and landscape modes, and can be comfortably browsed from a desktop computer as well as from a tablet or even a mobile phone.